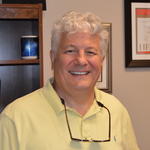 Kevin B. Bennett
Address:
Fawcett Hall 319E, 3640 Colonel Glenn Hwy., Dayton, OH 45435-0001
********** Please see my Personal Webpage for many many additional details !!!!!!! ****************
**********                    The link is at the upper right of this web page                             ****************
Education History:
MS and PhD from The Catholic University of America
Academics
Teaching:
I teach courses on work domain analysis, display, and interface design
Research statement:
Research interests include human computer interaction and display design from the cognitive systems engineering and ecological interface design perspective
Service:
Member of Editorial Board of Human Factors Journal
Fellow of Human Factors and Ergonomics Society
Is this you?
Log in
to update your profile.