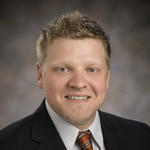 Kevin Willardsen,
Ph.D.
Title:
Assistant Professor
Address:
Rike 228, 3640 Colonel Glenn Hwy, Dayton, OH 45435-0001
I received my PhD in economics at Florida State University. My research is primarily focused on microeconomic topics. My fields of study range from urban and regional to public and public choice economics. 
Is this you?
Log in
to update your profile.