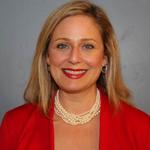 Kimberly Pratt,
M.A.
Department:
Pharmacology & Toxicology-SOM
Title:
Adjunct Instructor, Pharmacology & Toxicology
Address:
NCRIC, 450 Golden Gate Ave Fl 14, San Francisco, CA 94102-3424
Ms. Kimberly Pratt joined Wright State's Pharmacology and Toxicology School in June 2021 as an Adjunct Instructor, teaching in the Homeland Security program. She is the Director of Private Sector Engagement for the Northern California Regional Intelligence Center (NCRIC) in San Francisco, CA. Previously, she was the Executive Director of the FBI-affiliated InfraGard National Members Alliance for nearly five years, after having been on its national board for two years as well as serving in a variety of other national and local volunteer leadership positions. She got her start in security and politics working for the Japanese Mission to the United Nations in Vienna, Austria as a speechwriter on nuclear proliferation and safety, where she also served as the program manager for the international Nuclear Suppliers Group. Later, Ms. Pratt was a WMD terrorism researcher for the Center for Nonproliferation Studies in Monterey and worked for Radio Free Europe/Radio Liberty in Prague, Czech Republic helping to manage Radio Free Afghanistan and to provide analysis and reporting. She has published articles for newspapers and academic journals on topics related to the proliferation of weapons of mass destruction, terrorism, and security in the Middle East and Central Asia. Ms. Pratt has also worked in information security at high tech companies Solectron and Palm, and later Wells Fargo Bank.
Ms. Pratt graduated from the University of California San Diego (BA History and French Literature) and Georgetown University (MA National Security Studies). She has lived and worked in Austria, Czech Republic, France and Japan, and speaks French and German fluently. Ms. Pratt lives in Northern California with her husband and two young boys and enjoys coaching soccer, cooking and making wine.
"I am excited to help medical and pharmacology/toxicology students understand the nexus between their training and the real world, where they may encounter situations and incidents that require a broader understanding of how to apply their education," said Pratt.
Is this you?
Log in
to update your profile.