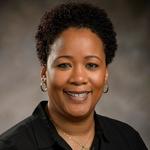 Latricia J. Milhouse,
M.A.
Department:
Human Resources
Title:
Compensation & HR Policy Program Director
Address:
University Hall 222, 3640 Colonel Glenn Hwy, Dayton, OH 45435-0001
Job Duties:
Assists in employee relations, labor relations, performance improvement plans, bargaining unit negotiations and contract interpretation.
Is this you?
Log in
to update your profile.