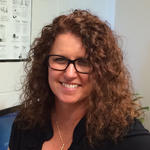 Linda A. Helentjaris,
M.Ed.
Department:
Lake Campus Business Technologies
Address:
Andrews Hall, 189D, 7600 Lake Campus Dr, Celina, OH 45822-2921
Education History
Associate of Applied Business, Office Information Systems, Wright State University, 2012
Bachelor of Tech & App Studies, Commerce, Summa Cum Laude, Wright State University, 2015
Master of Educational Technology, Instructional Design for Digital Learning, 2017
Is this you?
Log in
to update your profile.