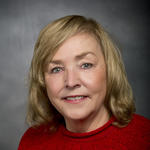 Marguerite Veres,
MAS
Department:
Leadership Studies in Educ
Title:
Senior Lecturer and Director of the Educational Technology Program
Address:
Allyn Hall 451, 3640 Colonel Glenn Hwy., Dayton, OH 45435-0001
I am from Montclair, New Jersey where I attended High School. My college degrees were earned at the University of Dayton where I also taught as an adjunct for many years. After working for thirty years in public education teaching the "wee ones", I retired and began working at
Wright State University  where I have been for the last 14 years as Program Director of Educational Technology.
In my leisure time, I enjoy playing tennis, reading and walking.
Is this you?
Log in
to update your profile.