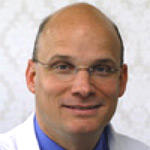 Mark Peter Anstadt,
M.D.
Title:
Professor, Surgery Associate Professor, Pharmacology & Toxicology
Address:
Miami Valley Hospital, 128 E Apple St Wche 7, Dayton, OH 45409-2902
Research Interests:
Current Research: Functional and Molecular Affects of Direct Mechanical Ventricular Actuation on the Failing Heart
ABSTRACT: Mechanical circulatory support (MCS) devices use blood-contacting pumps to channel blood around the ventricular chambers. Unfortunately, blood contact carries significant risks including thromboembolism, bleeding, immune suppression, and activation of the inflammatory system. Direct mechanical ventricular actuation (DMVA) is a non-blood contacting MCS device that augments systolic and diastolic function. DMVA can reduce myocardial wall stress and improve blood flow without contacting the blood. Clinical experience has shown the device can support the failing heart for up to three months. Recent investigations demonstrate that DMVA attenuates: heat shock proteins, matrix metalloproteinase activity and myocardial cell membrane wounding in an experimental model of acute heart failure. Ongoing work is focused on evaluating DMVA's effect on myocardial function and maladaptive cellular responses in the failing heart.
Novel to these investigations are (a)the unique aspects of a clinically relevant non-blood contacting MCS device which has been tested in humans, (b)the use of cutting-edge echocardiographic technology (velocity vector imaging) to interrogate myocardial funtion (c) correlations of myocardial function and DMVA support with molecular and cellular cell signals.
Previous & Ongoing Research Activities
Circulatory support/ emphasis on non-blood contact heart pumps.
Echocardiographic analysis of ventricular function emphasis on VVI.
Resuscitation with emphasis on cerebral blood flow and mechanical circulatory support.
Molecular and cellular effects of circulatory support on myocardium (i.e. apoptosis, ventricular remodeling, and myocardial stress).
Vascular function of cardiopulmonary bypass graft with emphasis on endothelian and matrix metalleoproteinases.
Recent Abstracts & Presentations
Wozniak CJ, Pothoulakis AJ, Gargac SM, Darner RJ, Anstadt MP: Utility of Velocity Vector Imaging in the Assessment of Cardiac Function in the Norma and Failing Heart. Presented at the 18th Annual Scientific Sessions of the American Society of Echocardiography, Seattle, WA, June, 2007.
Wozniak CJ, Gargac SM, Pothoulakis AJ, Prochaska LJ, Darner RJ, Kerns S, Budharaju S, Anstadt MP: Non-blood contacting Mechanical Support of the Pediatric Failing Heart. Presented at the Third International Conference on Pediatric Mechanical Circulatory Support Systems and Pediatric Cardiopulmonary Perfusion Annual Meeting, Hershey, PA, May 2007.
Wozniak CJ, Pothoulakis AJ, Gargac SM, Darner RJ, Anstadt MP: Velocity Vector Imaging Characterizes Systolic and Diastolic Augmentation of the Failing Heart During Non-Blood Contacting Ventricular Actuation. Presented at the American College of Cardiology Annual Meeting, New Orleans, LA, March 2007.
Wozniak CJ, Campbell AM, Gargac SM, Darner RJ, Anstadt MP: Non-blood Contacting Biventricular Mechanical Actuation of the Failing Heart. Presented at the American Association of Thoracic Surgery/Cleveland Clinic Kaufman Symposium of 21st Century Treatment of Heart Failure, October 2006.
Anstadt MP, Franga D, Caldwell W, Ergul A: Mechanical Cardiac Actuation of the Failing Heart Reduces Matrix Metalloproteinases Activity. ASAIO Journal, Vol 52(2), 61A, 2006.
Anstadt MP, Lowe LE: Cardiopulmonary Resuscitation. In Cardiac Surgery in the Adult, Cohn (ed), 3rd Edition: IN PRESS, 2006.
Ergul A, Johansen JS, Strømhaug C, Harris AK, Hutchinson J, Tawfik A, Rahimi A, Rhim E, Wells B, Caldwell RW, Anstadt MP. Vascular Dysfunction of Venous Bypass Conduits Is Mediated by Reactive Oxygen Species in Diabetes: Role of Endothelin-1. JPET 2005;313:70-77.
Anstadt MP, Franga DL, Portik-Dobos V, Pennathur A, Hutchinson J, BannanM, Mawulawde K, Ergul A. Native Matrix Metallaproteinase Characteristics May Influence Early Stenosis of Venous Versus Arterial CABG Conduits. CHEST 2004;125:1853-1858.
Franga DL, Wicker DL, White S, Yuan J, El-Ramace A, Caldwell W, Anstadt MP: Direct Cardiac Compression Attenuates Myocardial Stress and Injury in the Acutely Failing Heart. J Am Coll of Surg, Vol 197(3), pS25, Sept 2003.
Anstadt MP, Schulte-Eistrup SA, Motomura T, Soltero E, Takano T, Mikati IA, Nonaka K, Joglar F, Nosé Y. Non-Blood Contacting Biventricular Support Synchronized to the Failing Heart. Ann Thor Surg 2002;73:556-562.
Education History
B.S., Animal Biosciences, Pennsylvania State University, State College, PA (1982)
M.D., Wright State University School of Medicine, Dayton, OH (1986)
Residency (General Surgery, Internship & R1), Ohio State University Hospital, Columbus, OH (1986-1988)
Research Fellowship (Cardiothoracic Surgery) Duke University, Durham, NC (1988-1993)
Residency (General Surgery, R2-5) Duke University, Durham, NC (1993-1996)
Fellowship (Cardiothoracic Surgery) Duke University, Durham, NC (1996-1998)
Is this you?
Log in
to update your profile.