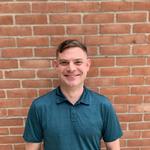 Mark Nicholas Calabro,
M.S.
Department:
Clinical Laboratory Science
Title:
Instructor and Clinical Coordinator MLS Program
Address:
Biological Sciences 118B, 3640 Colonel Glenn Hwy, Dayton, OH 45435-0001
Office Phone: 937-775-2712
Education: 
B.S. Biology, Chemistry Minor 2005, Ohio University 
Medical Laboratory Scientist certification 2012, Cleveland Clinic School of Medical Laboratory Science
M.S. Microbiology and Immunology 2021, Wright State University
Is this you?
Log in
to update your profile.