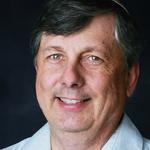 Mark Verman,
Ph.D.
Department:
Sch of Humanities & Cult. Studies
Title:
Professor, Religion
Address:
Allyn Hall 461, 3640 Colonel Glenn Hwy, Dayton, OH 45435-0001
Education:
Rabbinical Ordination, 1974
B.A., 1976, M.A., 1977, University of Toronto
M.A, 1982, Ph. D., 1984, Harvard University
Areas of Specialization:
Biblical and Post-Biblical Jewish Literature
Comparative Mysticism
Holocaust and Film Studies
Books:
The Circle of Contemplation: Medieval Jewish Mystical Sources, State University of New York Press, 1992.
The History and Varieties of Jewish Meditation, Aronson, 1996.
Is this you?
Log in
to update your profile.