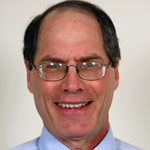 Marvin E. Miller,
M.D.
Title:
Director, Department of Medical Genetics and Professor of Pediatrics and Obstetrics and Gynecology
Address:
Dayton Children's Hospital, Medical Genetics, 1 Childrens Plz, Dayton, OH 45404-1873
Education
M.D.: Yale University School of Medicine (1973)
Internship: Case Western Reserve University (Pediatrics)
Residency: Case Western Reserve University (Pediatrics)
Fellowship: University of Washington, Medical Genetics, Dysmorphology (1980)
Certification
Pediatrics, 1979
Medical Genetics, 1990
Clinical Expertise
Clinical Genetics
Biochemical & Molecular Genetics
Professional Affiliations
American Society of Human Genetics
Society for Pediatric Research
American College of Medical Genetics
American Academy of Pediatrics
Is this you?
Log in
to update your profile.