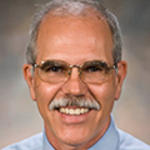 Michael N Dohn
Department:
Population and Public Health Sciences
Address:
Medical Director Public Health, Dayton & Mont Cnty, 117 S Main St, Dayton, OH 45422-0001
Michael N. Dohn, M.D., M.Sc., is an associate professor teaching within the Master of Public Health Program at the Education Center of the Department of Population and Public Health Sciences. Before joining the Wright State University faculty, he spent  14 years in community health development programs in the Caribbean region with a focus on the causes of excess childhood deaths, women's health, HIV/AIDS, and gender-based violence, among other areas. Dr. Dohn holds an M.D. degree from the University of Cincinnati and a M.Sc. in public health from the London School of Hygiene & Tropical Medicine. His clinical training was in internal medicine and pulmonary/critical care medicine. He is certified in Public Health (CPH) by the National Board of Public Health Examiiners, a Fellow of the Royal Society for Public Health (FRSPH), and a Fellow of the American College of Physicians (FACP).
Is this you?
Log in
to update your profile.