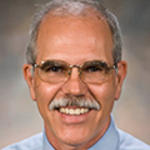 Michael N Dohn
Department:
Population and Public Health Sciences
Address:
Medical Director Public Health, Dayton & Mont Cnty, 117 S Main St, Dayton, OH 45422-0001
Michael N. Dohn, M.D., M.Sc., is an associate adjunct professor in Master of Public Health Program, Department of Popuil;ation and Public Health Sciences. Past experience includes 14 years in community health development programs in the Caribbean region with a focus on the causes of excess childhood deaths, women's health, HIV/AIDS, and gender-based violence, among other areas. Dr. Dohn holds an M.D. degree from the University of Cincinnati and a M.Sc. in public health from the London School of Hygiene & Tropical Medicine. His clinical training was in internal medicine and pulmonary/critical care medicine. He is certified by the American Board of Internal Medicine and the National Board of Public Health Examiners (CPH). He is a Fellow of the Royal Society for Public Health (FRSPH), and a Fellow of the American College of Physicians (FACP).
Is this you?
Log in
to update your profile.