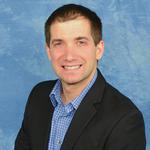 Michael Ross Epley,
M.A.
Department:
Lake Campus Student Services
Address:
Dwyer Hall 176, 7600 Lake Campus Dr, Celina, OH 45822-2921
Advising Areas
Agriculture
Applied Business technologies
Biological Sciences
Chemistry
Earth and Environmental Sciences
Graphic and Multimedia Design
Integrated Science Studies
Mathematics and Statistics
Medical Laboratory Science
Nursing
Physics
Skills Trac
Supervision and Management
Technical Study
Education History
The University of Toledo, Toledo, Ohio  
In Progress- Ph.D. Higher Education,  A.B.D
The University of Findlay, Findlay, Ohio
Masters of Arts in Human Resource Development
Bowling Green State University, Bowling Green, Ohio
Bachelors of Science in Health and Biological Science
Is this you?
Log in
to update your profile.