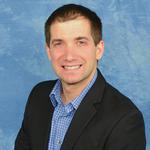 Michael Ross Epley,
M.A.
Department:
Lake Campus Student Services
Address:
Dwyer Hall 176, 7600 Lake Campus Dr, Celina, OH 45822-2921
Advising Areas
Agriculture
Applied Business Technologies
Biological Sciences
Chemistry
Earth and Environmental Sciences
Graphic and Multimedia Design
Integrated Science Studies
Mathematics and Statistics
Medical Laboratory Science
Nursing
Physics
Skills Trac
Supervision and Management
Technical Study
Education History
The University of Toledo, Toledo, Ohio  
 Ph.D. Higher Education,  A.B.D
The University of Findlay, Findlay, Ohio
Master of Arts in Human Resource Development
Bowling Green State University, Bowling Green, Ohio
Bachelor of Science in Health and Biological Sciences
University of Michigan, Ann Arbor, Michigan
Certificate of Completion in Data Science Ethics
Conference Presentations
Co-presenter 2018 NACADA Region 5 Conference
Title: Build Your Own Orientation: Inspiring Confidence through Agency in First-Generation Students
Leadership Academies
University of Toledo 2019 State and Federal Summer Leadership Academy- Held in Columbus, Ohio and Washington, DC
Policy issues facing leaders at the Ohio Department of Higher Education and the Ohio  Association of Community Colleges.
Educational legislation under consideration by the Ohio House and Senate education committees.
Legal assistance to community colleges provided by the Ohio Attorney General's office.
Federal policy issues under consideration by organizations representing the community college sector, including the American Council on Education, the American Association of Community Colleges, and the Association of Community College Trustees.
Federal and state policy issues under consideration by the National Governors Association.
Federal policy issues under consideration by the US Department of Education.
Information about community colleges available from databases compiled by the National Center for Education Statistics.
Educational legislation under consideration by the US House and Senate education committees.
Community college trends covered by national higher education publications, including Inside Higher Education and Community College Week.
Community college policy initiatives funded by foundations, including Achieving the Dream and Completion by Design.
Higher education policy research being conducted by DC think tanks, including the Brookings Institute and the Heritage Foundation.
University of Toledo 2018 International Summer Leadership Academy- Held in Ireland, France, Belgium, and The Netherlands
The International Summer Leadership Academy collaborates with institutions in Europe and China to provide a global perspective on topics relevant to higher education institutions today. Its pedagogical approach combines classroom-learning from experts in given areas with workshops, multi-cultural immersion, and interactive peer learning. The Academy is designed to enhance the professional growth of current administrators through exposure to European and Chinese higher education policymakers, institutional leaders, short-cycle higher education experts, and professional associations, as well as through seminars, workshops, case studies, and involvement in a global network of short-cycle higher education institutions.
Is this you?
Log in
to update your profile.