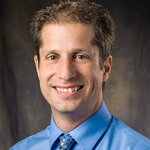 Michael Craig,
Ph.D.
Department:
Biochemistry/Molecular Biology-SOM
Title:
Research Assistant Professor, Biochemistry & Molecular Biology
Address:
Diggs Laboratory 162, 3640 Colonel Glenn Hwy, Dayton, OH 45435-0001
Education
M.S.: University of Cincinnati
Ph.D.: University of Cincinnati
Research Statement
My research within the Department of Biochemistry and Molecular Biology is focused on the identification of biomarkers for nonmelanoma skin cancer (NMSC), Barrett's esophagus and Esophageal Adenocarcinoma. I contributed to the development of a data processing pipeline for the analysis of microRNA sequencing data published in Scientific Reports in which we identified transcriptional targets of ΔNp63α, a p53-family member overexpressed in NMSC. Using this pipeline, we identified microRNA biomarkers of esophageal disease which have potential clinical utility in the detection of low-grade dysplasia during routine histopathology (Clinical and Translational Gastroenterology). Additionally, I am also profiling muscle and circulating miRNA altered in response to exercise in an Office of Naval Research MURI in collaboration with UAB and Salk.
Publications
Craig MP, Rajakaruna S, Paliy O, Sajjad M, Madhavan S, ReddyN, Zhang J, Bottomley M, Agrawal S and Kadakia MP. (2020) "Differential MicroRNA Signatures in the Pathogenesis of Barrett's Esophagus." Clinical and Translational Gastroenterology. 1(1):e00125.
Stacy AJ, Zhang J, Craig MP, Hira A, Dole N, Kadakia MP. (2019) "TIP60 up-regulates ΔNp63α to promote cellular proliferation."  J. Biol. Chem. Nov 8;294(45):17007-17016.
Sakaram S, Craig MP, Hill NT, Aljagthmi A, Garrido C, Paliy O, Bottomley M, Raymer M, Kadakia MP (2018) "Identification of novel ΔNp63α-regulated miRNAs using an optimized small RNA-Seq analysis pipeline. Scientific Reports. Jul 3;8(1):10069.
Stacy AJ, Craig MP, Sakaram S and Kadakia M (2017) "ΔNp63α and microRNA: Leveraging the Epithelial-Mesenchymal Transition" Oncotarget. Jan 10;8(2):2114-2129.
Baltrunaite K, Craig MP, Palencia-Desai S, Chaturvedi P, Pandey RN, Hegde RS and Sumanas S (2017) "ETS transcription factors Etv2 and Fli1b are required for tumor angiogenesis." Angiogenesis. Aug;20(3):307-323.
Craig MP and Sumanas S (2016) "ETS transcription factors in embryonic vascular development." Angiogenesis. 2016 Jul;19(3):275-85. Review.
Desai S.P, Rost MS, Schumacher JA, Ton QV, Craig MP, Baltrunaite K, Koenig AK, Wang J, Poss KD, Chi NC, Stainier DYR and Sumanas S (2015) "Myocardium and BMP Signaling Are Required for  Endocardial Differentiation."  Development. Jul 1;142(13)
Craig MP, Grajevskaja V, Balciuniene J, Balciunas D, Park JS and Sumanas S (2015) "Etv2 and Fli1b function together as key regulators of vasculogenesis and angiogenesis." Atherosclerosis, Thrombosis and Vascular Biology  35(4):865-876.
Hove JR and Craig MP (2012) "High-speed confocal imaging of zebrafish heart development." Methods in Molecular Biology 843:309-28
Craig MP, Gilday SD, Dabiri D and Hove JR (2012) An optimized method for delivering flow tracer particles to intravital fluid environments in the developing zebrafish. Zebrafish Sep;9(3):108-19.
Craig MP, Schumacher M and Zavros Y (2012) Techniques for following labeled cells in vivo: Use of X/Y FISH, techniques to optimize fluorescent detection, and beta-galactosidase detection. Methods in Molecular Biology 843:309-28.
Craig MP, Desai MB, Olukalns KE, Afton SE, Caruso JA and Hove JR (2011). Unsupplemented Artemia diet results in reduced growth and jaw dysmorphogenesis in zebrafish. Aquaculture/Book I, Zainal Muchlisin (Ed.), ISBN: 979-953-307-107-6, InTech.
Coffindaffer-Wilson M, Craig MP, and Hove JR (2011) Normal Interstitial Flow is Critical for Developmental Lymphangiogenesis in the Developing Zebrafish.  Lymphatic Research and Biology 9(3):151-8.
Coffindaffer-Wilson M, Craig MP and Hove JR (2011) Determination of Lymphatic Vascular Identity and Developmental Timecourse in Zebrafish (Danio rerio). Lymphology 44(1):1-12.
Kurtzman MS, Craig MP, Grizzle BK and Hove JR (2010)  Sexually segregated housing results in improved early larval survival in zebrafish. Lab Animal 39(6):183-189.
Mittelstadt SW, Hemenway CL, Craig MP and Hove JR (2008) Evaluation of zebrafish embryos as a model for assessing inhibition of hERG. Journal of Pharmacological and Toxicological Methods 57(2), 100-105.
Craig MP, Gilday SD and Hove JR (2006). Dose-dependent effects of chemical immobilization on the heart rate of embryonic zebrafish. Lab Animal 35(9), 41-47.
Awards/Recognition
Active Research Grant Awards
Office of Naval Research-Multi University Research Investigation (MURI)                        9/1/2016-8/31/21
Precision High Intensity Training through Epigenetics
The goal of this study is to create a mechanistic model of the epigenetic response to exercise that forecasts peak performance using miRNA as biomarkers.
Role: Collaborator
REACT Laboratory Methods/Specimen Processing Scholar Award                               7/1/2020-6/30/2021
Funded as subaward to P2CHD086851 (NIH National Rehabilitation Research Resource to Enhance Clinical Trials, REACT) through the University of Alabama Birmingham (UAB)
The goal of the study is to profile circulating miRNA from serum exosomes to identify biomarker readouts of medical rehabilitation in Parkinson's Disease, end-stage osteoarthritis, and in individuals with muscle atrophy and neuromuscular function deficits.
Role: Collaborator
Is this you?
Log in
to update your profile.