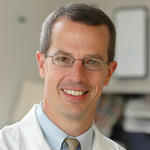 Michael J. Prayson,
MD
Department:
Orthopaedic Surgery\, Sports Medicine\, and Rehabilitation
Title:
Professor, Orthopaedic Surgery
Address:
Miami Valley Hospital, 30 E Apple St Ste 2200, Dayton, OH 45409-2939
Dr. Prayson is certified by the American Board of Orthopaedic Surgery and completed a fellowship in orthopaedic trauma. Dr. Prayson is the department vice chair and orthopaedic trauma fellowship director.
Education
M.D.: Northeastern Ohio Universities College of Medicine (1989)
Residency: Akron General Medical Center (1994)
Fellowship: University of Pittsburgh Medical Center (orthopaedic trauma) (1995)
Certification
American Board of Orthopaedic Surgery - Board certified 1997, recertified 2007
Clinical Expertise
Fracture Management/Care
Pelvic Fractures and Reconstruction
Nonunions/Malunions
Bone/Joint Infections
Professional Affiliations
Alpha Omega Alpha Honor Medical Society – Nominated Member
American Academy of Orthopaedic Surgeons
American Orthopaedic Association – Nominated Member
AO/ASIF - Faculty
Orthopaedic Trauma Association
Is this you?
Log in
to update your profile.
Attachments

Dr. Prayson's CV
271.06 KB