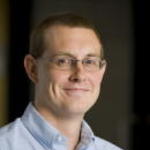 Mike Vanhorn,
B.S., M.B.A.
Department:
College of Eng & Computer Sci Admin
Title:
Senior Computer Systems Administrator
Address:
Russ Engineering Center 405, 3640 Colonel Glenn Hwy., Dayton, OH 45435-0001
-----BEGIN GEEK CODE BLOCK-----
Version: 3.1
GCS d+(-) s:- a+ C++ ULS*+++++ P++ L+++ E- W+++ N+ o-- K? w+
O? M++ V PS+ PE Y+ PGP t+ 5++ X R? tv b+ DI++++ D+ G e+++
h--- r+++ z++++
------END GEEK CODE BLOCK------
Education History:
I have a B.S. in Computer Science (cum laude, 1996) and an MBA (2006).
Academics
Service:
I served as the Assistant Director for Rules of the annual Trebuchet Competition for several years, and received the Most Valuable Volunteer award in 2005.
Professional
Publications:
VanHorn, Michael. "Lovers." Ed. Jeffrey Franz. Great Poems of Our Time. Owings Mills, MD: National Library of Poetry, 1993. 171. Print.
Professional Affiliations/Memberships:
I have a Technician class Amateur Radio License (KB8WDK).
Is this you?
Log in
to update your profile.