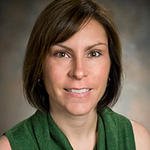 Michelle S Schultz,
Psy.D.
Department:
School of Professional Psychology
Title:
Clinical Associate Professor and Chair
Address:
Health Sciences Bldg 117, 3640 Colonel Glenn Hwy, Dayton, OH 45435-0001
Areas of Interest
Child, adolescent, and family psychology (therapy and assessment), clinical training, program development, and supervision. Specific areas are feminist theory, intersectionality, trauma in youth, youth in the justice system, adolescent and emerging adulthood issues, identity development, and professional development issues.
Select Courses Taught
Trauma: Theory, Assessment, & Intervention; Feminist Therapy; Supervision; Practice Management
Select Scholarship
Dass-Brailsford, P., Baum, L. J., Schultz, M. S., & Young, A. L. (2021). Clinical training in PsyD programs during the COVID-19 pandemic: Challenges and implications. Bulletin of the American Academy of Clinical Psychology, 21 (1), 7-12.
Ergun, G., Schultz, M. S., & Rettig, E. K. (2021). Fetal Alcohol Spectrum Disorder-Issues of misdiagnosis and missed diagnosis in Black youth: A case report. Innovations in Clinical Neuroscience.
Schultz, M.S. (2019, August). Teaching self-advocacy in the therapy room: Patriarchal spaces, feminist voices [Roundtable discussion]. American Psychological Association Convention, Chicago, United States.
Schultz, M.S. (2019, March). Maintaining a feminist identity in the face of threatening systems. In M.S. Schultz (Chair) The many footsteps that created a path: A feminist journey of application within the clinical realm [Symposium]. Association for Women in Psychology Conference, Newport, Rhode Island, United States.
Schultz, M.S. (2018, August). Juvenile corrections and trauma: Treating girls from a feminist framework. In M. S. Schultz (Chair) Treatment of trauma in women within patriarchal institutions [Symposium]. American Psychological Association convention, San Francisco, California, United States.
Schultz, M.S. (2018). Considerations in the development of professionalism. The Clinical Psychologist, 71(3), 16.
Curriculum Vitae

2021 MSchultzVitae.pdf
226.73 KB
Is this you?
Log in
to update your profile.