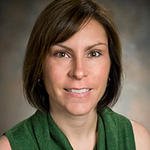 Michelle S. Schultz,
Psy.D.
Department:
Professional Psychology
Address:
Health Sciences Bldg 117, 3640 Colonel Glenn Hwy, Dayton, OH 45435-0001
Areas of Interest
Child, adolescent, and family psychology (therapy and assessment), clinical training, program development, and supervision. Specific areas are feminist theory, trauma in youth, youth in the justice system, gender, social economic status, adolescent and emerging adulthood issues, identity development, and professional development issues.
Is this you?
Log in
to update your profile.