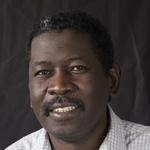 Mohamed H. M. Sulman,
Ph.D.
Department:
Mathematics & Statistics
Title:
Associate Professor
Address:
Math/Microbiology Bldg 256, 3640 Colonel Glenn Hwy, Dayton, OH 45435-0001
Educational Background
Ph.D., Simon Faser University
M.Sc., Simon Fraser University
M.Sc., Tsinghua University
B.Sc., Al Neelain University
Research
Research Interests:

Adaptive Grid Generation in Higher Dimensions.
Numerical Partial Differential Equations.
Optimal Mass Transport Problem.
Computational Fluid Dynamics.
Transport and Mixing in 3D Ocean.
Medical Image Computing.
Is this you?
Log in
to update your profile.