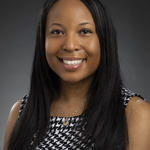 Monique N. Scott,
M.A.
Department:
Student Success Services
Title:
Asst. Director Academic Advising
Address:
Rike Hall 100, 3640 Colonel Glenn Hwy, Dayton, OH 45435-0001
Greetings! My name is Monique Scott and I am an Academic Advisor in The Raj Soin College of Business. I earned two bachelor's degrees from WSU in 2006 (International Studies and Modern Languages [French, Spanish, & Russian], and a master's degree in International and Comparative Politics. I am a former Manager for the WSU Women's Basketball Team, a former member of WSU's Model United Nations Team, and I spent 9 years working in WSU's Housing & Residence Life. I look forward to assisting you!
Is this you?
Log in
to update your profile.