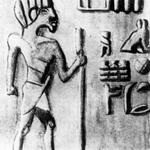 Opolot Okia,
Ph.D.
Address:
Millett Hall 360, 3640 Colonel Glenn Hwy., Dayton, OH 45435-0001
Dr. Opolot Okia is a professor of African History at Wright State University. His research examines forced labor in colonial East Africa and the impact of changing international discourses on acceptable labor practices. He has published several articles and two books, Communal Labor in Colonial Kenya: The Legitimization of Coercion, 1912-1930 (New York: Palgrave Macmillan, 2012) and Labor in Colonial Kenya After the forced Labor Convention (New York: Palgrave Macmillan, 2019). Dr. Okia has also twice served as a Fulbright scholar at Moi University in Kenya (2007-2009) and Makerere University in Uganda (2016-2017).
Education History:
West Virginia University, Morgantown, West Virginia
Ph.D., 2002
African History, with emphasis on Modern East Africa (colonial) Secondary fields are trans-Atlantic slave trade, African Development
Ohio University, Athens, Ohio
M.A. 1992
African Studies
Auburn University, Auburn, Alabama
B.A., March 1990
History
Academics
Teaching:
I teach courses that cover general African history, East African history, colonial African history, slavery and the slave trade, African labor history and forced labor.
Research statement:
My research focuses on the issue of forced labor in British colonial East Africa.  More specifically, my work has analyzed the ways in which the use of forced labor evolved over time from clearly recognized forms of labor coercion to hidden, so-called, labor taxes or communal labor that were equally exploitative.
Service:
Director, African African American Studies Program (2012-2016)
Professional
Publications:
Scholarly Books
Labor in Colonial Kenya after the Forced Labor Convention, 1930–1963 (New York: Palgrave Macmillan, 2019)
Communal Labor in Colonial Kenya: The Legitimization of Coercion, 1912-1930 (New York: Palgrave-Macmillan, 2012)
Refereed Journal Articles
"Emergency Communal Labor and Gender in Central Province During the Mau Mau War in Kenya, 1953-1960," Journal of the Middle East and Africa Vol. 11 No. 1 (2020)

"Subjusdice" in Colonial Kenya: Women and Communal Labor in Colonial Kenya, 1920-1963, Eastern African Journal of Historical Studies Volume 1 2018, 195-223.
"Virtual Abolition: The Economic Lattice of Luwalo Forced Labor in the Uganda Protectorate"
African Economic History
Vol. 45, No. 2 (2017)
"The Windmill of Slavery: The British and Foreign Anti Slavery Society and Bonded Labor in East Africa"
Middle Ground Journal
No. 3, Fall (2011), 1-35
"The Role of the Police in the Post Election Violence in Kenya, 2007/08
Journal of Third World Studies
Vol. 28, No. 2 Fall (2011), 259-275
"The Northey Forced Labor Crisis: A Symptomatic Reading"
International Journal of African Historical Studies
Vol. 41, No. 2 (2008), 95-123
"In the Interests of Community: Archdeacon Walter Owen and The Issue of Communal Forced Labor in Kenya, 1921-1930"
Journal of Imperial and Commonwealth History
Vol. 32, No. 1 January (2004), 19-40
"Promethean Fire: Free labor Ideology and Trusteeship"
Journal of Cultural Studies
Vol. 3, No. 2 March (2001), 549-565
Professional Affiliations/Memberships:
Ohio Academy of History

African Studies Association

Third World Studies Association

Middle States African Studies Association

American Historical Association
Awards/Recognition:
Association for the Study of the Middle East And Africa Research Grant (Summer 2018)

Fulbright Scholar, Uganda (2016-2017)

College of Liberal Arts Faculty Research, Scholarship and Creative Activity Grant (2013)

Wright State University Presidential Award for Faculty Excellence, Early Career Achievement (2012)

Fulbright Scholar, Kenya (2007-09)

Winthrop University Research Council Grant (2006)

University of Tennessee Provost's Professional Development Award (2003)

NEH Summer Institute "Indian Ocean Cradle of Civilizations" University of Pennsylvania (2002)

Dissertation Scholar in Residence, Ohio University(2000-2001)

W. E. B. Du Bois Fellowship, West Virginia University (1995)

Board of Regents Minority Doctoral Fellowship, West Virginia University (1995-1999)
Is this you?
Log in
to update your profile.