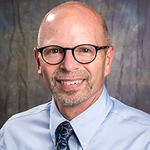 Paul J. Hershberger,
Ph.D.
Department:
Family Medicine
Title:
Associate Dean for Research Affairs; Professor, Director of Division of Behavioral Health; Department of Family Medicine
Address:
Wright State Physicians Bldg, 725 University Blvd, Room 319, 3640 Colonel Glenn Hwy, Dayton, OH 45435-0001
Paul J. Hershberger, Ph.D., professor and director of the division of behavioral health in the Department of Family Medicine, joined the faculty in 2001. He served as the director of behavioral science for the residency program from 2001-2017. A licensed psychologist, Dr. Hershberger is board certified in clinical health psychology by the American Board of Professional Psychology. In addition to his teaching responsibilities with the medical school, Dr. Hershberger maintains an active research program. Specific interests include health promotion, patient engagement, treatment adherence, and the professional development of physicians. Dr. Hershberger's monthly electronic newsletter, e-quilibrium, addresses a variety of topics pertaining to behavior and health. Outside of work, Dr. Hershberger values spending time with his wife and two sons. He enjoys a variety of sports and playing with the two family dogs.
Education
Ph.D.: The Ohio State University (Counseling Psychology) (1989)
Internship: Veterans Affairs Medical Center, Cleveland, OH
Certification
Licensed Psychologist, State of Ohio (1990)
Diplomate in Clinical Health Psychology
American Board of Professional Psychology (1995), Recertified (2000)
Clinical Expertise
Cognitive-Behavioral Therapy
Depression
Behavioral Medicine
Health Promotion
Professional Affiliations
American Psychological Association
American Public Health Association
Society of Teachers of Family Medicine
Is this you?
Log in
to update your profile.