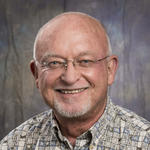 Robert L. Brandt, Jr.,
MD
Title:
Clinical Professor, Family Medicine
Robert L. Brandt, Jr., M.D., is currently a volunteer clinical professor in the Department of Family Medicine of Boonshoft School of Medicine at Wright State University. Dr. Brandt is a graduate of the Charter Class of the Wright State University School of Medicine, 1976-1980. Elected president his senior year, he received the Outstanding Graduate Award as the person "who most exemplifies the goals and ideals of primary care and the Wright State School of Medicine." After completing his Family Practice residency in 1983, he started a solo, private practice in Xenia, Ohio where he also did obstetrics for 6 years. During that time, he also served as medical director of the Greene Hall Chemical Dependency treatment unit at Greene Memorial Hospital from 1984 until 1993. He was certified in the treatment of chemical dependency by the American Society of Addiction Medicine in 1987. Starting in 1983 with the diagnosis of his first AIDS patient, Dr. Brandt has served patients with HIV/AIDS as well as those at risk for HIV infection throughout his career. When he was a medical resident, the first patients with HIV were being identified. In 1990, Dr. Brandt moved his solo practice in Xenia, Ohio to start an office in Dayton that was named Health Care Interventions, a joint venture with Miami Valley Hospital and Fidelity Home Health Care. During that time and up through 1996, the diagnosis of HIV was considered a fatal illness, but by 2003, HIV/AIDS became considered a disease of chronic illness. Dr. Brandt cared for both the medical and psychosocial services of his patients and had a philosophy of care based on prevention and a holistic approach to treatment of patients, family members and significant others. He has managed more than 2,000 HIV/AIDS patients over his career and was credentialed as an HIV/AIDS specialist by the American Academy of HIV Medicine as well as being Board Certified in Family Medicine. He was a member of the Ohio Department of Health AIDS Advisory Committee since its inception in 1983 and continued to serve on the Ryan White AIDS Formulary Committee. Dr Brandt was also a cofounder and then chair of the Dayton Area AIDS Task Force in 1983. After its incorporation as a not-for-profit, charitable organization in 1987, he served as president. This organization grew to become known as AIDS Foundation Miami Valley and eventually AIDS Resource Center, Ohio. Dr. Brandt has been an honorary board member of AIDS Resource Center Ohio, which is now known as Equitas Health. Also in the past, Dr. Brandt was a member of the Ohio AIDS Coalition. In 2009, he joined the WSU BSOM Department of Family Medicine as a clinical practitioner where he continued to see both primary care and HIV/AIDS patients as well as teach until his retirement at the end of 2018. He received the WSU Outstanding Alumni Award from the College of Science and Mathematics (2001), was inducted into the Alpha Omega Alpha Honor Medical Society (2002) and won a life achievement award from the Greater Dayton Lesbian, Gay, Bisexual, Transgender Center (2012). As a retired physician, Dr. Brandt continues to be involved in the local Dayton community with the Boonshoft Pride medical students, the Public Health Department LGBTQ+ Health Advisory Board and the Greater Dayton LGBT Center. His other interests include volunteering and board roles in The Contemporary Dayton and work with The Beavercreek Wetlands Association.
Certification
American Board of Family Medicine (1983 - 2018)
American Society of Addiction Medicine (1987- 1996)
American Academy of HIV Medicine - Credentialed HIV/AIDS Specialist (1996-2018)
Clinical Expertise
HIV/AIDS
Family Medicine
Addiction Medicine
STD Medicine
Gay and Lesbian Health Issues
Transgender Medicine
Education History
M.D.: Wright State University School of Medicine (1980)
Residency: Wright State University Affiliated Hospitals (1983) (Family Practice)
Professional Affiliations/Memberships
American Academy of HIV Medicine
American Academy of Family Physicians
Gay and Lesbian Medical Association
International Association of Physicians for AIDS Care
American Society of Addiction Medicine
Is this you?
Log in
to update your profile.