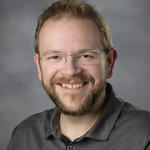 Ryan P Peirson,
M.D.
Title:
Clinical Assistant Professor, Psychiatry
Address:
711 HPW/USAFSAM/FECN, Room W106h, Area B, 2510 5th St Bldg 840, Wright Patterson AFB, OH 45433-7951
Education
M.D.: University of Washington School of Medicine, Seattle, 2002
Residency (Psychiatry): University of Vermont, 2006
Fellowship (Forensic Psychiatry): Charles E. Steinberg Fellow in Psychiatry and the Law, University of Rochester, 2007
Certification
American Board of Psychiatry and Neurology, Psychiatry, 2008
American Board of Psychiatry and Neurology, Forensic Psychiatry, 2009
Professional Interests
Aerospace Psychiatry
Occupational Psychiatry/Fitness for Duty
Medical Malpractice
Criminal Responsibility & Competence
Civil Competencies (Testamentary Capacity, Guardianship, etc.)
Psychiatric Autopsy
Clinical Assessment for non-Treatment Purposes
Organizational Leadership and Practice Assessments
Medical Education
Clinical Practice
Aerospace Psychiatry
Psychotherapy
Depression
Anxiety
Bipolar Disorder
Obsessive Compulsive Disorder
Schizophrenia and Psychosis
ADHD
General Adult Psychiatry
Dr. Peirson is accepting new patients at Wright State University Department of Psychiatry's Elizabeth Place location in Dayton.
Is this you?
Log in
to update your profile.