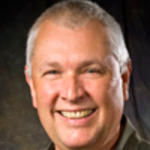 Bruce Binder,
MD, PhD
Department:
Family Medicine
Title:
Interim Associate Dean, Medical Education Associate Professor, Family Medicine
Address:
Wright State Physicians Bldg 3FL, 725 University Blvd, 3640 Colonel Glenn Hwy, Dayton, OH 45435
S. Bruce Binder, M.D., Ph.D., associate professor and vice chair of family medicine, received his M.D. and a simultaneous Ph.D. from the University of Virginia in Charlottesville. He then graduated from the Wright State University-affiliated St. Elizabeth Hospital Family Medicine Residency Program. After working as a clinical professor and associate residency director in Harrisburg, Penn., he returned to Wright State as the Family Medicine Clerkship director in 1991. In 1993, he became director of the Introduction to Clinical Medicine courses and the standardized patient program for the medical school. Currently, he is director of the Skills Assessment and Training Center (focused on training and assessment of clinical skills through all four years of medical school as well as working with multiple external clients); chair of the medical school curriculum committee (including multiple curriculum revision groups); part of the leadership team for the Unaizah College of Medicine (in Qassim, Saudi Arabia)/Boonshoft School of Medicine curriculum project; and medical director of the Cedarville University student health center. He also serves as medical director and is a provider for a free clinic in Xenia, Ohio; campus advisor for a very active student Christian Medical Association; and a volunteer physician annually at a Young Life camp in southwest Virginia. Dr. Binder is married to Shirley, and has three adult sons (and wonderful daughters-in-law) and one grandchild (with two on the way). Non-medical interests include photography, woodworking, good food and the Cincinnati Reds.
Committees and Programs
Boonshoft School of Medicine, Wright State University:
School of Medicine Faculty Curriculum Committee, 1992-1995; 1999-present; Chair, 1999-present
Family Medicine Content Committee, 1998-present
Biennium I Subcommittee of the Faculty Curriculum Committee, 1993-present
Biennium II Subcommittee of the Faculty Curriculum Committee, 1991-1993; 2003-present
Search Committee for Chair of Dept. of Family Medicine, 2009-2010
Search Committee for Therapeutics Curriculum Director, 2011-2012
Search Committee for Dean, Wright State University Boonshoft SOM, 2011-present
Wright Curriculum Task Force (curriculum revision), 2011-present
Clinical and Community Involvement
Student Health, Cedarville University Medical Services, Clinic Medical Director, 2000-Present
Living Well Clinic, Xenia, Clinic Medical Direcotr, 2011-Present
Wright State Physicians, Patient Care — Yellow Springs Family Health Center, 2000-2004
Wright State Physicians, Patient Care — Frederick A. White Health Center, WSU Campus, 1991-2000
Wright State University Chapter, Christian Medical Dental Society, Campus Advisor, 1991-Present
Wright State University Chapter, Medical Students for Life, Camous Advisor, 1993-1995
Young Life Summer Camp, Volunteer Physician, 2005-2011
Living Well Clinic, Board of Directors, 2011-Present
Next Steps Foundation, (directed at addressing educational needs in impoverished communities) Board of Directors, 2011-Present
Education History
M.D., University of Virginia School of Medicine, Charlottesville, 1985
Ph.D., Pharmacology, University of Virginia Graduate School of Arts and Sciences, 1985
Professional Affiliations/Memberships
Family Practice Residency, St. Elizabeth Medical Center, Dayton, 1988
Chief Resident, St. Elizabeth Medical Center, 1987-1988
 
Diplomate, National Board of Medical Examiners, 1986
Bureau of Narcotics and Dangerous Drugs, 1988‑present
Licensure, State of Ohio, 1987‑present
Diplomate, American Board of Family Practice
Initial Board Certification, 1988-1995
Recertification, 1994-2001
Recertification, 2000-2007
Recertification, 2006-2016
American Academy of Family Physicians, 1985‑present
Society of Teachers of Family Medicine, 1988‑2003
Pennsylvania Academy of Family Physicians, 1988‑1991
Pennsylvania Medical Society, 1988‑1991
Ohio Academy of Family Physicians, 1991‑present
Is this you?
Log in
to update your profile.