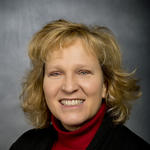 Sheri Stover,
Ph.D.
Department:
Leadership Studies in Educ
Title:
Professor and Program Director for IDOL Programs
Address:
Millett Hall 464, 3640 Colonel Glenn Hwy, Dayton, OH 45435-0001
Sheri Stover, PhD. is an Assistant Professor in Instructional Design in the Leadership Studies in Education and Organizations department at Wright State University. She is the Program Director for the Instructional Design for Digital Learning (IDDL) graduate program and also the Educational Technology for Health Professions M.Ed. at Wright State University. Stover is has PhD in Instructional Design in Online Learning. She has several Quality Matters certifications including Applying the QM Rubric (APPQMR), QM Peer Reviewer Higher Education, QM Face-to-Face Facilitator, QM Peer Reviewer K-12 and K-12 Publisher Reviewer. She has previously worked as an Instructional Designer at Wright State and University of Dayton and was the President/Owner of Computer Training, Inc. Stover has won several awards including the award for Innovative Excellence in Teaching, Learning & Technology at Wright State, the Elluminate International Center of Excellence Hero award and the Senior Vice President for Curriculum and Instruction Award for Continuous Improvement at Wright State.
Is this you?
Log in
to update your profile.