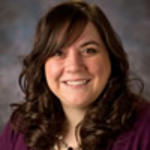 Stacy Flowers,
Psy.D
Department:
Family Medicine
Title:
Associate Professor & Director of Behavioral Science, Family Medicine
Address:
Five Rivers Family Health, 2261 Philadelphia Dr, Dayton, OH 45406-1814
Stacy Flowers, PsyD is an Associate Professor and the Director of Behavioral Science at Wright State University in the Family Medicine Residency Program. She completed her doctorate at Spalding University with a specialization in Pediatric/Health and went on to complete her internship at Wright State University at Dayton Children's Hospital and fellowship at Cincinnati Children's Hospital in pediatric pain.  
Dr. Flowers' clinical interest involves family communication around diagnosis, treatment, and prognosis, and provision of care at end of life. Her primary research involves clinical applications of training and skill development, curriculum development, resident wellness, and work on the psychosocial standards of care for children with cancer. Additionally, she enjoys serving as a faculty advisor to resident research projects. 
In her role as Director of Behavioral Medicine, Dr. Flowers provides a wide variety of behavioral health focused seminars, didactics, and lectures to medical students, residents, and fellows. She enjoys teaching residents Cognitive Behavioral Therapy (CBT), Acceptance and Commitment Therapy (ACT), Motivational Interviewing, and Problem Solving skills to support patient care. On the inpatient service, she attends morning report and medical rounds weekly with the inpatient team, collaboratively sees patients with residents, and conducts psychosocial rounds with the inpatient team twice per block to address issues such as: working with challenging patients, barriers and social determinants of health, team dynamics, leadership skills, communication skills, and how to both provide and receive feedback. Teaching and precepting that has a direct impact on clinical care is an especially important focus for her.  
Additionally, Dr. Flowers implements wellness programming for all residents throughout the course of residency. This includes the development of individual wellness plans, meeting with each residency cohort (R1s, R2s, R3s) regularly, completing individual wellness check-ins, and serving as an informal consultant to residents as needed. Dr. Flowers co-leads the monthly Finding Meaning in Medicine Tending the Flame program for the R2s. This program helps residents develop a supportive professional community, clarify values in practicing medicine, find meaning, and learn effective self-care tools to enhance resiliency in their professional and personal lives. Dr. Flowers especially enjoys coordinating the 5th Wednesday fun events! This is where any month that has 5 Wednesdays will have a fun event planned for all residents and faculty. Some examples of past events include: a murder-mystery party, Top Golf, escape room, laser tag, wine and painting, picnics, holiday parties, and choose your own adventure (many of the residents and faculty chose outdoor adventures such as hiking, kayaking, fishing, boating, or biking). 
Dr. Flowers serves as one of the faculty advisors for the Diversity, Equity, and Inclusion (DEI) Committee. This committee is resident led and focuses on the development of a supportive and welcoming environment for all of our residents, faculty, and staff. Goals include increasing recognition, knowledge, and empathy for individuals who have been oppressed and developing initiatives and community outreach to support these efforts. The committee has developed sessions focused on implicit bias assessment, created a book club in addition to reading pertinent journal articles, and has designed experiential activities to help expand perspectives and understanding.
In her free time, Dr. Flowers loves reading, traveling, enjoying the theatre, spending time in nature-especially waterfalls, playing board games, watching Netflix, and spending time with her family and friends, especially her two boys. 
Education History
Doctorate: Spalding University
Internship: Dayton Children's Hospital/WSU
Fellowship: Cincinnati Children's Hospital
Publications
Fair, C., Thompson, A., Barnett, M., Flowers, S. R., Burke, J., & Wiener, L. (2021). Utilization of Psychotherapeutic Interventions by Pediatric Psychosocial Providers. Children, 8(11), 1045. 
Wells-Di Gregorio, S.M., Deshields, T., Flowers, S., Howrey, H., Johnson, R., Dwyer, M., Robbins, M. Siston, A., Taylor, N., Kayser, K. (2021). Development of a psychosocial oncology core curriculum for multidisciplinary education and training: Initial content validation using the modified Delphi Method. Psycho-Oncology. 
Deshields, T. L., Wells‐Di Gregorio, S., Flowers, S. R., Irwin, K. E., Nipp, R., Padgett, L., & Zebrack, B. (2021). Addressing distress management challenges: Recommendations from the consensus panel of the American Psychosocial Oncology Society and the Association of Oncology Social Work. CA: A Cancer Journal for Clinicians. 
Wiener, L., Barnett, M., Flowers, S.R., Fair, C. & Thompson, A. (2021). Psycho-Oncology, 4th Edition. Evidence Based Psychosocial Interventions in Pediatric Psycho-oncology. Oxford University Press.  
Flowers, S.R., Hildenbrand, A., & Hansen-Moore, J. (2020). Clinician Handbook of Psychological Consultation-Liaison in Pediatric Medical Settings. Oncology. Springer Publishing. 
Flowers, S.R., & Hershberger, P. J. (2019). Commentary: Individual and organizational strategies for physician well-being. Current Problems in Pediatric and Adolescent Health Care, 49(12), 100687. 
Romcevich, LE., Reed, SM., Flowers, SR., Kemper, KJ., & Mahan, JD. (2018).  Mind-Body Skills Training for Resident Wellness: A pilot study of a brief mindfulness intervention. Journal of Medical Education and Curricular Development, 5, 1-10. 
Delacruz, N., Reed, S., Splinter, A., Brown, A., Flowers, S., Verbeck, N., Turpening, D., & Mahan, J. (2017). Take the HEAT: Pediatric Resident Training Improves Effectiveness with This Useful Communication Skill. Patient Education and Counseling, 6, 1235-1239. 
Flowers, S. R, & Birnie KA. (2015). Procedural preparation as a standard of care in pediatric oncology. Pediatric Blood & Cancer, 62, S694–S723.  
Kashikar-Zuck, S., Flowers, SR., Strotman, D., Sil, S., Ting, TV., & Schikler, KN. (2013). Physical activity monitoring in adolescents with juvenile fibromyalgia: findings from a clinical trial of cognitive behavioral therapy. Arthritis Care & Research, 65, 398-405. 
Verkamp, E.K., Flowers, S.R., Kashikar-Zuck, S., Lynch-Jordan, A.M., & Ting, T.V.  (2013). A survey of conventional and complementary therapies used by youth with juvenile-onset fibromyalgia. Pain Management Nursing, 13, 1-7. 
Flowers, SR., and Kashikar-Zuck, S. (2011). Measurement of Function, Illness Impact and Quality of Life in Juvenile Fibromyalgia.  Arthritis Care & Research, 63, S431-S437. 
Kashikar-Zuck, S., Flowers, S.R., Claar, L.R., Guite, J.W., Logan, D. E., Lynch-Jordan, A. M., Palermo, T. M., & Wilson A. C.  (2011). Clinical utility and validity of the Functional Disability Inventory (FDI) among a multicenter sample of youth with chronic pain.  Pain, 152, 1600-1607. 
Kashikar-Zuck, S., Flowers, S.R., Verkamp, E.K., Ting, T.V., Lynch-Jordan, A.M., Graham, T.B., Passo, M., Schikler, K., Hashkes, P.J., Spalding, S., Banez, G., Richards, M.M., Powers, S.W., Arnold, L.M., & Lovell, D.  (2010). Actigraphy-based physical activity monitoring in adolescents with Juvenile Primary Fibromyalgia Syndrome. Journal of Pain, 11, 885-893. 
Bennett-Murphy, L.M., Flowers, S.R., McNamara, K.A., & Young-Saleme, T.  (2008). Fathers of children with cancer: Involvement, coping, and adjustment.  Journal of Pediatric Health Care, 22, 182-189.
Professional Affiliations/Memberships
Society for Teachers in Family Medicine (STFM)
American Psychosocial Oncology Society (APOS)
APA Division 54: Society of Pediatric Psychology (SPP)
Association of Psychologists in Academic Health Centers (APAHC)
Is this you?
Log in
to update your profile.