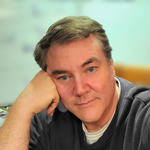 Steven B. Aldredge,
M.M.
Department:
School of Fine and Performing Arts
Address:
Creative Arts Center 081, 3640 Colonel Glenn Hwy, Dayton, OH 45435-0001
Lecturer of Piano, Theory, and Composition 
Coordinator of Class Piano
Coordinator of General Education Courses in Music
Music Director, WSU Opera
M081 Creative Arts Center
(937)775-4221
steven.aldredge@wright.edu
Steven Aldredge, piano: received his B.M. and M.M. in piano performance from Florida State University (FSU) as a student of James Streem, where he was the graduate teaching assistant in piano. While pursuing his DMA at the Cincinnati College-Conservatory of Music (CCM), Mr. Aldredge studied with Elisabeth and Eugene Pridonoff, and was a graduate teaching assistant in piano under the supervision of Dr. Michelle Conda. He has competed in numerous national and international competitions (Joanna Hodges Competition, Washington D.C. International), and was one of six national finalists in the MTNA Wurlitzer Collegiate Artist Piano Competition, a finalist-alternate in both the Simone Belsky Award International Piano Competition and the MacMahon International Competition.
He has performed extensively as soloist and collaborator both in the US and abroad.  Aldredge has performed with well-known conductors such as Christopher Zimmerman, Philip Spurgeon, Michael Barrett, and Eji Oue and worked with renowned conductor Michael Tilson Thomas. He was the winner of the concerto competitions at both CCM and FSU, performing as soloist with the orchestras at both institutions. In addition, Mr. Aldredge was the first prize winner of the Florida FSMTA Collegiate Artist Competition for three years in a row (1989-91), the only pianist ever to achieve this distinction. He was the recipient of the prestigious Presser Award as well as the winner of the Burgin Scholarship Competition. He has performed as guest artist on many recital series, most notably the Atlas Theater New Music Series (Washington, DC), The MacDowell Series, The Bay Area Artist Series, The Cincinnati Museum of Art, The South Carolina Governor's School for the Arts, the NFA Rising Stars, Shimisu-Cho Pacific Arts Series (Japan), the Artbeat of Israel, and the College Music Society (Midwest ).Highly sought after as a collaborative pianist, Mr. Aldredge has performed recitals with Stanley Drucker (Principal, N.Y. Philharmonic), Charles DeLaney, Klaus Peisteiner (Principal, Vienna Philharmonic), Claudia Waite (Metropolitan Opera), Roderick Dixon (May Festival, PBS and EMI Recording Artist), Alfreda Burke (PBS Recording Artist), Michele Bettez (Principal, Montreal Symphony Orchestra), and Miriam Kramer (Naxos Recording Artist), among many others.  As a fellowship winner of the Pacific Music Festival, Mr. Aldredge performed a series of collaborative concerts in Japan with the principal members of the Vienna Philharmonic and the Bavarian Radio Orchestra (Munich Philharmonic) which were broadcast throughout Asia and performed with the Pacific Festival Orchestra. He is also a founding member of Tutti Solisti, an international ensemble devoted to the performance of chamber music.
Also an acclaimed composer, Aldredge's works have been performed around the world. His opera, The Hatfield-McCoy Triptychs, was recently selected by Fort Worth Opera for their new works showcase, Frontiers; scenes from the opera were performed by FWO in May, 2019. Recent works include choral anthem When Stars Shone Down (for SATB voices) edited by Dan Forrest, available in Fall of 2020 from Beckenhorst Press, as well as his Appalachian Lament for Flute and Piano.  Aldredge also won the Reformation 500 Choral Composition Competition (sponsored by the Evangelical Lutheran Church of America, South Dakota Synod); his winning work, O Glorious Word of Life, was  published by Lorenz in Fall of 2018. Often a recipient of J. W. Pepper's Editor's Choice selection, his growing list of publications include I Will Lift My Eyes for SATB Voices, Violin, and Piano from The Sacred Music Press (Winter, 2018) and Hallelujah! God Has Come from Soundforth Publishing (Fall, 2017).  Other published choral works include Night of Tears, Night of Grace and Reign, now available from Soundforth, and The Lord Is My Shepherd (Psalm 23) published by Colla Voce Publishing (US). Some of his recent compositions include Through This Night, When Stars Shone Down, and The Winds of Life, all for treble voices and piano; Voices of Children for Soprano, Oboe (or Clarinet) and Piano; Variations for the Time of Christmas for SATB, String Quartet and Percussion, Jerusalem (by H. Parry, arr. S. Aldredge), 3 Poems by William Blake for SATB and Piano, and many more. Recent chamber music works include Lament for 2 Tubas and Piano, Trio for Violin, Cello and Piano, and the Variations for Flute and Piano. In addition to his original compositions, Mr. Aldredge has authored many transcriptions of solo piano works for wind/piano duos, including: Nocturnes by Francis Poulenc for Bassoon and Piano; Mouvements (8 morceaux) by A. Scriabin, for Flute and Piano;  Deux Ondines by Claude Debussy and Maurice Ravel, for Flute and Piano; Drei stucke von Faschingschwank aus Wien by R. Schumann, for Horn (or Trombone) and Piano; Quatre morceaux: Barcarolle, Serenade, Andante, and Humoresque by S. Rachmaninoff, for Clarinet and Piano; Trois morceaux: Prelude, Etude tableau, and Polichinelle by S. Rachmaninoff, for Saxophone and Piano; and In memoriam (from Moments Musicaux in B minor) by S. Rachmaninoff, for Cello and Piano.
Is this you?
Log in
to update your profile.