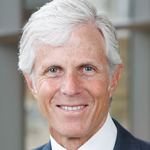 Steven R Lindheim,
MD
Department:
Obstetrics/Gynecology
Title:
Clinical Professor, Obstetrics & Gynecology
Certification
American Board of Obstetrics and Gynecology
Reproductive Endocrinology and Infertility
Clinical Expertise
Infertility
Assisted Reproduction
In Vitro Fertilization and Third Party Reproduction
Hormonal Imbalance (Endometriosis, Polycystic Ovarian Syndrome, Menopause, Adolescent Gynecology)
Advanced Hysteroscopy and Robotic Assisted Laparoscopy
Oncofertility
Professional Affiliations
American College of Obstetricians & Gynecologists
American Association of Gynecologic Laparoscopists
American Society for Reproductive Medicine
Androgen Excess and PCOS Society
North American Menopause Society
Society for Assisted Reproductive Technologies
Society for Reproductive Endocrinology and Infertility
Society of Reproductive Surgeons
Education
M.D.: Temple School of Medicine, Philadelphia (1984)
Residency: Pennsylvania Hospital, Philadelphia (1988)
Fellowship (Reproductive Endocrinology and Infertility): University of Southern California at Los Angeles (1993)
Master of Medical Management (M.M.M.): Tulane University School of Public Health and Tropical Medicine, New Orleans (2006)
Is this you?
Log in
to update your profile.