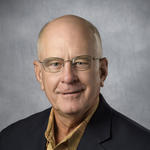 Tom Hazelbaker,
B.S., B.A.
Address:
Rike Hall 224, 3640 Colonel Glenn Hwy, Dayton, OH 45435-0001
I retired from the business world in June 2012, after 40 years practicing as a Certified Public Accountant, and joined the WSU Accounting Faculty as a Visiting Instructor.  I have lived just outside Middletown, Ohio since 1980 with my wife of fifty years.  We have four adult children, all married, and nineteen grandchildren.  My personal interests include any type of physical exercise, reading, travel and enjoying the grandkids.  We are very active in our local church and community.
My classroom focus is to make Principles of Financial Accounting (ACC2010) and Principles of Managerial Accounting (ACC2020) interesting to the "non-accounting" majors who are required to take the course, while making it challenging and foundational to those who wish to major in accounting.  This is hopefully accomplished by bringing "real world" experience into the classroom as well as a passion for teaching that I did not know existed prior to joining WSU.  Classroom instruction includes hands on projects as well as career oriented lectures about succeeding in the "real world" work environment (sometimes referred to by my students' as "Grandpa Lectures") - an apparent swipe at my physical age.  
To my former students, please let me know anytime I can be of assistance as you seek careers in the business world or apply for scholarships to further advance your college experiences.  
Awards/Recognition
Awarded the "Accounting Teaching Award" in 2017. 
Is this you?
Log in
to update your profile.