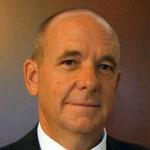 Vance McMillan Saunders
Department:
Computer Science
Address:
Russ Engineering Center 303, 3640 Colonel Glenn Hwy, Dayton, OH 45435-0001
5+ years as Director of the CyberSecurity program and Computer Science instructor at Wright State University.
Prior to coming to Wright State, 40+ years of senior leadership, business development, technical management, research, development, and operational experience in the USAF and the aerospace defense industry.
Management and leadership expertise cover the spectrum from leading small technical development teams and managing individual project activities to leading large business operations and managing multi-million dollar program contracts.
30+ years of computer science and information technology expertise.  Areas of expertise include cyber security, advanced distributed collaborative decision support, artificial intelligence, management information systems, distributed real-time architecture design and digital modeling and simulation. 
Is this you?
Log in
to update your profile.