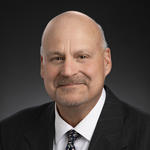 Wayne Stark,
M.A.
Department:
Career Center - Payroll Use
Title:
Career Consultant, Career Services- CoLA
Address:
Allyn Hall 106H, 3640 Colonel Glenn Hwy, Dayton, OH 45435-0001
Wayne has over 20 years of experience teaching at all levels and serving with distinction in the area of college student career development throughout the United States. Most recently, at Wright State University, as Director of Workforce Development for the Center for Liberal Arts Student Success (CLASS), an entity he is helping to build and grow with strong collaboration from university wide-offices and the College of Liberal Arts, he has designed, developed, implemented, and is managing a variety of successful career development related programs and  initiatives. Wayne is also actively involved in Admissions and Enrollment Management efforts, university-wide committees, and the WSU strategic planning process. Because of Wayne's strong record of achievement, he has been nominated for both the WSU Presidents Award for Leadership Excellence, and the College Of Liberal Arts Outstanding Staff award. Most recently, in May of 2023, Wayne was the recipient of the inaugural President's and Provost's University Student Success Champion award for exemplary service. In addition, Wayne is currently serving as the advisor to the Association of Native American Students. 
Before coming to Wright State University in July of 2015, Wayne served as the Director and Senior Director of Career Services at Sweet Briar College from 2001-2015. From 2008 through 2015 the Career Services Center there was consistently ranked in the top ten or top twenty of the Princeton Review's Best Career Services. Most recently in 2015, it was ranked 13th. Prior to that, Wayne served as the Associate Director of the Arts and Sciences Placement Office at Indiana University in Bloomington, IN. He was also an Assistant Director at the University of Kansas's University Career and Employment Services while pursuing a Ph.D. in history.
Wayne has been often described by his colleagues, students, and others he has shared his passion and enthusiasm with as a polished presenter, a highly motivational career counselor, and a results oriented collaborative professional with energy and a commitment to excellence. Wayne has presented well received programs at regional conferences such as the Midwest Association of Colleges and Employers. He has also presented programs at VACE (Virginia Association of Colleges and Employers) conferences and the 1st Annual SoACE conference titled "Tapping Potential In Your Own Back Yard: Forging Synergistic Relationships Between Campus and Community."​ Wayne was recognized by NACE (National Association of Colleges and Employers) through their acceptance of his program entitled "From Caboose to Engine: Revitalizing, Empowering, and Shaping Career Services to be a Key Player in Student Affairs and Institutional Decision Making"​ which was presented at their 50th anniversary conference. He subsequently went on to present a national "webinar" based on this program. Wayne has served as an external reviewer of career services at Hampden-Sydney College, and has embraced opportunities to give back to the communities he has lived in by serving on county social services and adult learning and literacy boards.
To learn more about Wayne, please visit his Linkedin page.  
Is this you?
Log in
to update your profile.