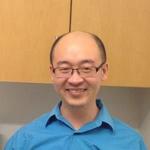 Zheng Xu
Department:
Mathematics & Statistics
Title:
Assistant Professor
Address:
Math/Microbiology Bldg 159, 3640 Colonel Glenn Hwy, Dayton, OH 45435-0001
Education History
Postdoc. University of North Carolina at Chapel Hill, Bio-statistics and Genetics, Chapel Hill, NC. 
Ph.D. Iowa State University, Statistics and Economics, Ames, IA. 
M.Sc. Illinois State University, Applied Economics, Normal, IL
B.Econ. Fudan University, International Economics with the minor in Computer Science, Shanghai, China
Teaching
Wright State University
STT 4110/6110 Applied Time Series (Spring 2020, Spring 2021)
STT 4300/6300 Biostatistics  (Fall 2020)
STT 4640/6640 Machine Learning (Fall 2020)
STT 4660/6660 Statistical Methods I (Fall 2021, Fall 2022)
STT 4670/6670 Statistical Methods II (Spring 2022)
STT 7020 Applied Stochastic Process (Spring 2020, Spring 2022)
STT 7400 Categorical Data Analysis (Fall 2022)
STT 7440 Applied Multivariate Analysis (Fall 2019, Fall 2021)
STT 7140 Statistical Modelling for Environmental Data (Spring 2021)
University of Nebraska Lincoln
STAT 983 Statistical Learning (Spring 2019)
STAT 841 Statistical Methods for High-throughput Biological Data (Fall 2018)
STAT 883 Mathematical Statistics II - Statistical Inference (Spring 2018)
STAT 802 Design and Analysis of Research Studies (Fall 2017)
STAT 982 Advanced Inference (Spring 2017)
STAT 980 Advanced Probability Theory 1 (Fall 2016)
Research Statement
Research Interest
Biostatistics, Statistical Genetics, Genetic Epidemiology, Bioinformatics, Genome Structure
Machine Learning, Prediction, Nonparametric Methods, Time Series, Stochastic Process
Agricultural Statistics, Econometrics, Financial Statistics, Plant Image Phenotyping
Is this you?
Log in
to update your profile.