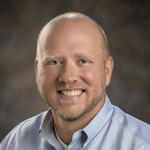 Josh Francis,
Ph.D.
Department:
Human Services
Title:
Associate Professor, CMHC Program Director; Co-Director, Counseling and Wellness Services
Address:
Millett Hall 387, 3640 Colonel Glenn Hwy, Dayton, OH 45435-0001
Hello! I am an Associate Professor here at Wright State and feel very grateful and excited to be a part of the Department of Human Services and Clinical Mental Health Counseling program.  Our Human Services program here is top-notch, with great faculty and awesome students!  Prior to starting at Wright State, I have been an adjunct professor at the University of Dayton and Xavier University for about 15 years.  I have also maintained a full-time private practice working with individuals, couples, and families in the Tipp City/Troy, Ohio area.  My clinical areas of specialization are testing and assessment, chemical and process addictions, divorce and high conflict custody disputes, parenting, primal/evoutionary mental health, and wellness; although I have maintained a general practice dealing with diverse mental and emotional disorders.  Prior to starting my practice I have worked in community mental health, hospitals, nursing homes, and schools in various counseling capacities. My undergraduate degree is in Psychology, Master's in Clinical Counseling, and Ph.D. in Counselor Education and Supervision. I am licensed in the State of Ohio as a Professional Clinical Counselor - Supervisor (LPCC-S), and a Licensed Independent Chemical Dependency Counselor - Clinical Supervisor (LICDC-CS).
On a personal note, I live in Russia, Oh., a small farming community north of Dayton, where I stay busy with my spouse and our 5 children: Sophie (19), Felix (17), Hazel (15), Ruby (13), and Henry (10).  I enjoy outdoor work and exercise, harvesting, milling, and reclaiming/repurposing native Ohio hardwoods, woodworking, and reading.
Curriculum Vitae

VitaFrancis.5.20.pdf
180.69 KB
Education History
B.A. Xavier University, Psychology
M.Ed. Xavier University, Clinical Counseling
Ed.D. (ABD), University of Cincinnati, Counselor Education and Supervison
Ph.D. Walden University, Counselor Education and Supervision
Teaching
CNL 6020 Techniques of Counseling
CNL 7230 Assessment and Evaluation in Counseling
CNL 7270 Counseling for Lifespan Development
CNL 7651 Addictions in a K-12 Setting
CNL 8650 Practicum
CNL 8670 Internship
CNL 9530 Case Formulation, Clinical Intervention, and Supervision
Research Statement
My clinical specialties and areas of research include: child and adolescent mental health, marriage and family therapy, high conflict divorce, counselor ethics, counselor wellness, evolutionary/primal mental health, and process/behavioral addictions - especially as they related to elements of modernity.
Professional Affiliations/Memberships
American Counseling Association
Ohio Counseling Association
Miami Valley Counseling Association
Association of Counselor Education and Supervision
North Central Assocations of Counselor Education and Supervision
International Association of Marriage and Family Counselors
Is this you?
Log in
to update your profile.